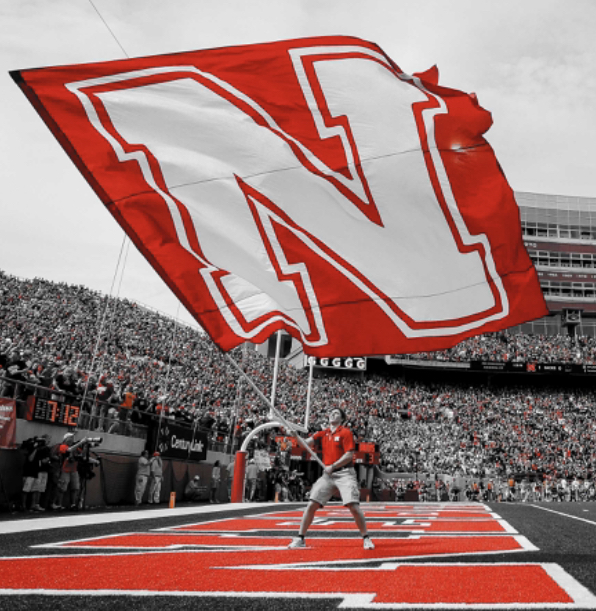 Posts

440

Joined

Last visited
Profiles
Forums
Events
Articles
Media Demo
Everything posted by Courtesy Flush
Had to log back in, reset the password to comment here. It's been a very long time. Here is a different take on a couple of things guys have said: 1. Trev did the right thing by giving Frost a chance. Last year at this time we all believed the defense was getting better and most of us believed it would be good going forward. The issue was our stale offense. Trev and Frost knew a change was needed. They made the change and brought in some great coaches, dropping the friend group that Frost brought with him. 2. Many fans, including most of the Husker fans I know (full disclosure - me included), were still not quite ready to give up on "the chosen one". Maybe that's because of the water we drink in Western Nebraska. It's pure KoolAid. When did that "fire Frost" switch flip for me? It was during the 3rd QTR of the Northwestern game this year. When did that change for the majority of Husker fans I know? 3/4 of them (most of the town) said it was after NW as well. The remainder were onboard with a change after Georgia Southern. I only know of a couple people who wanted to keep Frost after the Sun Belt sunburn. 3. If you don't care about the culture from 30 years ago, you're missing a big piece of what makes Nebraska different. That culture is more than just the team, it's the pride that comes from being a Huskers fan. It's what keeps the stadium full during this drought this team has been in. Those saying they don't care about what players think from 30 years ago agree with how Callahan ran the program. That's mind boggling to me. If you don't care about those players opinions, you shouldn't care about their accomplishments either. If you don't care about their accomplishments, then why are you here? 4. Frost has earned the ridicule after the firing. He was protected, and now there is a lot of smoke. Most of us wanted it to work, but it didn't, and it's 100% on Scott. I could care less what the media has to say, but the former players… that's important when they're all singing the same tune. Steve Taylor is a well respected guy. He's saying there was something way off. Tommie tried to say it a couple years ago, and he got ridiculed for having a vendetta against Frost. It turns out he was right. Regardless of what you believe about Frost, it's clear this mess has only gotten worse. Carriker summed it up best yesterday on his latest YouTube post "How bad of shape did Scott Frost leave this program? He talked about how bad of shape Riley left the program in; I think he's left it in way worse shape." That's a hard pill to swallow for a lot of us, but the record speaks for itself. 5. To the Urban Meyer brigade, what makes you think that players would even trust him now? From the tone deaf Doyle hiring, to the constant run-ins with staff/players at Jacksonville, why would a top tier kid want to play for him now? I wouldn't want my kid playing for a guy like that, especially at a rebuilding program where he will likely be more frustrated. Urban can work when he takes a consistently winning program to the next level. He's a polisher, not a builder. He'd be extremely frustrated at UNL. He's a narcissist and a culture killer if a winning culture isn't already established. Urban is not an Osborne or a Saban. Trev would be tone deaf to make that hire. He's not. 6. Full circle - Trev understands the program. He will be our best shot in a long time at understanding who to hire. He is not a Steve Peterson or Shawn Eekworst (intentional). He's also not a drunk with a ranch in Montana. That's my take. Agree, disagree; we all want success for our team. I'm glad Scott is now gone. I wanted it to work, but it didn't. I was tired of quoting Townie, "Oh no, we suck again!"

#metoo (which is an appropriate response hashtag, because it would have been harassment if they did that)

That would be like bringing Cabbage to the Carnies.

Give me more playoff games. The more the better. I'm tired of seeing Nick Saban and his group of 50 5 star players and round table of twelve former head coaches (I'm exaggerating…), have multiple weeks to prepare for a game. I want games every week after the season ends until the national championship. Make it grueling. Remove the non-conference games. Save those for the playoff. I hope tonight's game is the least watched championship game in the past 20 years. Who cares about this game? It's a broken record on a broken system.

That's a good question. I don't think they're brothers, but maybe cousins? Ryan has two older brothers that I know of, Ronnie and Raymond. Ronnie played at Arkansas (and a couple years in league), and Raymond played at Mizzou. Ryan and Mehki went to different high schools, but that doesn't mean much these days. I think we'd have a better shot at Ryan.

He's most likely bound for LSU. Missouri fans were sad to see him leave. His former HS coach is now a d-line coach at LSU. It would be a huge get if we got him. He was one of the only bright spots on Missouri's defense last year.

Interesting that he and Chuba would be here on the same weekend together. That's a good plan.

This made my entire week.

Mitch is stirring the pot again. I reached out to a connection at Mizzou. Here is what they sent back:

I started dating my wife long distance when I was in the military. We were 850 miles apart. Dated for a year and a half before she moved to the town I was based in. We got a place together and got married shortly after 9/11, just weeks after she moved down. We've been married for 20 years this year. I didn't have social media to shoot my shot (okay grandpa), but long distance phones still worked backed then.

We definitely have a lot of ground to make up in Omaha over the next few years. I hate seeing them go out of state.

I used most of my Montgomery GI bill to pay for a bachelor's and the rest + Post 9/11 bill to pay for my masters. I also went online to WGU for both. WGU is cheap. Nebraska, like most brick and mortar schools, is not. The GI bills will pay for a fraction of his tuition. Most importantly, it shouldn't be in the conversation because he earned that s#!t. He earned it way more than I earned mine, and I worked my a$$ off during my enlistment.

Very good points. I'll still talk s#!t about Iowa, but those are very good points.

It sounds like the Huskerboard needs to step up and select our mascot. With all of the badasses in this message board, we should be able to help Jackson out with some NIL funds, right team!?

Failed attempt at humor since Jay only caught one pass last year for NIU. 218 rushing attempts and 1 pass. He'd fit perfectly in Iowa's offense. edit: I'm still kind of tweaked at Keagan for his comments. It's pointless and selfish, I know. I hope we beat Iowa the rest of the time he's there. It should have happened this year.

Does that mean he's trying to get him to follow Keagan to Iowa? Maybe they could take their 111th ranked passing attack to below 100th. That would be special.

I respect yours as well. However, I don't think they're way off base. Here's why: We had NFL scouts looking at 3 of our TE's this year. https://nebraska.rivals.com/news/husker-tight-ends-at-the-center-of-attention-this-fall Oline stats: 1. Power Success Rate: (percentage of runs on third and fourth down, two yards or less to go, that achieved a first down or touchdown.) GBR placed 80th, but still ahead of Texas A&M, Ole Miss, UNC, Wisconsin, Florida, Iowa State, Purdue, Penn State. GBR = 65.5%. #25 (in this stat) UCLA was 75.7%. 2. Average Line Yards: (the line gets credit for rushing yardage between 0-3 yards and 50% credit for yards 4-8. Lost yards counts as 125%. Garbage time is filtered out). GBR finished 69th, right behind Baylor, ND, Mich State, and ahead of programs like Texas A&M, LSU, Ok St, Iowa, NW, Penn State, South Carolina, Purdue. GBR = 2.66 and #25 (in this stat) Toledo = 2.9 3. Standard downs line yards: (The raw, unadjusted per-carry line yardage for a team on standard downs (1st down, 2nd and 7 or fewer, third and 4 or fewer, 4th and 4 or fewer)). GBR finished 44th. They were right behind Wisconsin, Illinois, Baylor and ahead of programs like OU, auburn, ND, Alabama, A&M, Mich State, LSU, Ok State, Penn State, Purdue, Iowa and more. GBR = 2.73 and #25 (in this stat) VT = 2.83 4. Pass downs line yrds: (the same unadjusted averages for rushing on passing downs). GBR finished 68th, just behind LSU, OSU, Arkansas. They finished ahead of OU, BYU, Baylor, ND, Ok st, Iowa, Penn State, Purdue. GBR = 2.91 and #25 (in this stat) Florida Int. = 3.21 5. Opportunity Rate: (the percentage of carries (when 4 yards are available) that gain at least 4 yards i.e. the percentage of carries in which the line does its job, so to speak) GBR finished 61st, just behind Alamaba, Auburn, Mich state and ahead of programs like Michigan, ND, Minn, ISU, LSU, Ok st, Iowa, Penn state and South Carolina. GBR = 48.50%, Bama = 50.50%, and #25 (in this stat) AFA = 52.3% The o line was mediocre, but not as awful as a few on this board make them out to be.

I agree 100%. There were issues with both.

Mediocre olines will have worse stats with QBs that are slow to process. That was the case with Nebraska. It happened over and over again the past 4 years. Watch the first two series of the Illinois game last year. The commentator says twice in the first two series "Martinez with plenty of time to throw…" then is hurried & throws two terrible passes. That's who Martinez was.