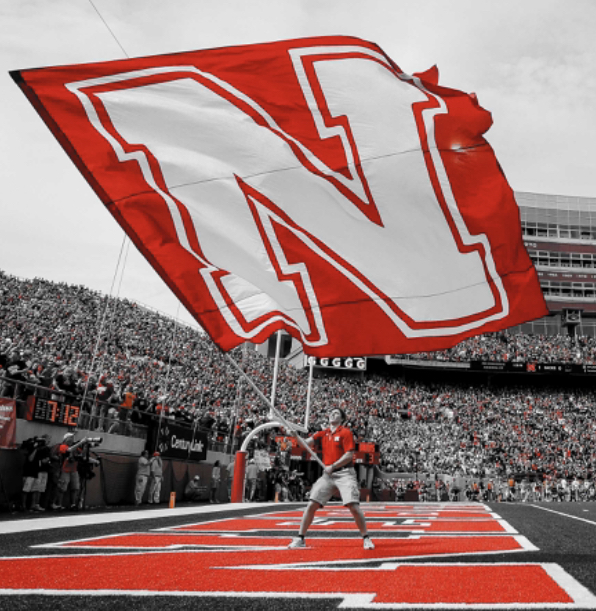 Posts

310

Joined

Last visited
Profiles
Forums
Calendar
Articles
Media Demo
Everything posted by Courtesy Flush
Being at the game last night was different for me than it was at the CU game in 2019. This team is different; more disciplined, bigger from top to bottom. They are playing well. Losing sucks, but losing by 13 total points to 3 top ten teams shows me they've turned a corner. The defense is fantastic. They are improving. I made it a point to talk with some of the Mich fans yesterday. I asked for an honest assessment of how they felt things were going. Most of them said they were shocked we hadn't won more games. Quite a few of them felt this was their best team in years, and they were nervous before the games.

The sentiment in the stadium is that this might be the worst refereeing we've seen. Sitting next to Michigan fans, and they agree. What a joke.

Didn't the Huskers hold Michigan State to zero 1st downs in the second half, or did I hear that wrong? I can't believe they're still that high.

Bob Stoops said before the OU game that NEB was ready to turn a corner. What I learned is that this Oline change was a plus. It might have been a big enough plus for another 1 or 2 scoring drives in previous games. That is the difference between this team being 3-3 and 6-0. Illinois wouldn't have gotten to Martinez, we would have sustained drives and that game would have been a blowout. OU wouldn't have hurried Martinez nearly as often and that would have resulted in more sustained drives and at least 7 points… The difference in the game of course. Last week was pathetic for our oline. This oline would have created enough space and drive sustainment to allow for 14 or more points. This team should be 6-0 during one of the hardest schedules in school history according to preseason predictions. This team still has a lot to improve, but that team that showed up tonight should have beaten OU and Michigan State. That team that showed up tonight will beat Michigan next weekend, and I'll be there to watch. GBR

I'll have to ask my wife if I can get mine back so I can get in line for my turn.

On a 1mph wind day, Culp drills a 45 yard FG right down the middle to win the game. However, just before the ball crosses the threshold of the upright, a bird, with a B1G tweet-shirt on, flys right into the ball, knocking it off the upright and down into the end zone.

This team is a hot mess, but at least they're hot. A quick shower, some o-line makeup and we win every game here on out. We will beat OSU so long as the defense remains solid. Our defense is fantastic and their defense is really bad this year. They're ready for the breakthrough, and we'll remember the second half of this season as the moment when everything came together. (Sets the KoolAid down on the desk.) Man, I was thirsty.

Indiana looks like Nebraska

Add me to this camp. I'm done apologizing for him. It's beyond embarrassing at this point.

I wondered the same thing, but let's just hope the new coach brings in someone with them.

The offense in general: 6 TDs The defense in general: 2 turnovers, 3 sacks

Gooooo Biiiiiiiiig Reeeeeed

I agree. If they handle this correctly, they could show recruits they can play nationally, or they can stick to regional football with the SEC. they can also set up and control the governing body and playoff. They could extend 1 spot to a SEC team that wins the conference championship. How funny would that be?

Let's just hope he didn't coach them to smile for the camera.

Army of Darkness for the win!

Funny story - I've been pulled over 42 times and have only had 2 tickets issued: #1. I was going 82 in a 65 in the panhandle of Oklahoma. I was in the military, and would pull out my military ID with my license. It was a get out of free jail card nearly every single time. There were two issues: I had a Nebraska hat on, and Texas plates (stationed in Texas). Oh, I also had a radar detector. It was the only time I used one. #2. Pulled over in Iron County, Utah in a red Subaru Outback for going 83 in a new 80 mph zone. Others were going the same speed as me. They also got pulled over up the road. I've been pulled over for running 92 in a 45 (racing at night, not in city limits or near houses). I've been pulled over for going 155mph in Skull Valley, Utah on my bike. That's usually a trip to the slammer for the night. I didn't get tickets for either of those. In fact, the cop asked if he could take my bike for a quick ride. "Uh… yes!" He went by at 130+ with no helmet. I can't imagine the wind in your eyes at that speed. Policing and regulating are two completely different things, but thank you for the opportunity to tell a funny story.

https://www.google.com/amp/s/saturdaytradition.com/michigan-football/double-standard-michigan-reportedly-committed-similar-infraction-that-has-nebraska-under-ncaa-investigation/amp/

Bob's a sexy beast, so he was able to get a younger, more athletic wife. Melissa is definitely an upgrade from Karen. Karen really let herself go.

Bob bought a top of the line car. The car is under warranty for 3 years or 36,000 miles. The quality of the line of automobile has been proven by other owners. Bob parks his car outside because his garage is completely disorganized. Birds in the tree s#!t on the car. Bob is angry, so he buys a canvas cover for the car. A nasty windstorm blows the cover off of the car and destroys the cover. The next morning, a larger group of birds s#!t on the car again. Bob loves driving the car, and sees its value, so he buys the extended warranty. Bob buys a much nicer, metal framed canvas cover. A F1 tornado hits and destroys the canvas cover and a tree falls behind the car. Bob can't drive the car because the tree needs to be removed by the city. Bob moves the tree himself, just enough to drive a couple times to the store. He parks, and twice as many birds s#!t on the car. The car is a mess, but Bob knows he's got something great, that many others would take in a second. Bob realizes he must clean up the garage to make room for the car. During this time, Bob's drunk wife Karen stumbles and falls into the car and dents it. Bob divorces Karen. 5 times as many birds s#!t on the car. The car is cosmetically a mess, however it's still a quality car, and is proving to get better as he breaks the engine in after 4000 miles. Bob cleans up the car, and cleans up the garage. Bob see's the city employees outside and let's them know he moved the tree. The city investigates to see if they should fine him. 10 times as many birds s#!t on the car as Bob pulls it into the garage for the first time. The car is still a quality car, it's just a bit messy. Bob's new wife, Melissa likes the car, but would like it cleaned up. Bob=NU Car = Frost's program Birds = irritating fans Garage = Safe place to keep program canvas = first recruiting class windstorm = transfer portal canvas with metal frame = second recruiting class F1 tornado = world wide pandemic City = NCAA Karen = Moos Melissa = Alberts Sometimes things are messier than we had hoped for!!! There is still a quality car in the garage!!! Why are we yelling?

You've been out since May, so I thought I'd let you know that sexual assault isn't a NCAA violation anymore.

This is the dumbest investigation of all time. Hit the panic button!!!! Wait… false alarm. This was as dumb as the Dan Lusk news.