Posts

11,666

Joined

Last visited

Days Won

11
admo's Achievements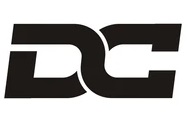 Defensive Coordinator (16/21)
Man, Shane Komine was a bulldog on the mound and had great stuff. A true dominator. Him and Matt Hopper were my guys. So much respect.

Thanks I will give it a try this summer. I just picked up Oak Cliff Bourbon - a cheaper local spirit that I get once a year. Came out around 2012. Although ice and heavy spashes of diet coca-cola are needed

Dolphins or Bears !!!! Love me some Trey Palmer !

Goooo Biiiig Reeeddd !!!!

Thanks, I can see his point. Additionally, there have always been some talented players (across all sports) that have this fluke tendency with the injury bug. Even if they put in the hard work and do all the right things. But yeah, being 6'9 or 6'10 offensive lineman and 3 straight years of having an injury makes one wonder why. Hope he recovers, because I don't think we've seen nearly half of his true talent yet.

Thank You for noticing and the kind words! I too thought it was a brilliant masterpiece... of s#!t Wait a second. Is it "I too" or "Me too"??!?? I forget which one isn't possibly appropriate to say anymore. #Not apologizing for being a C- student #Michael Jordan is still the GOAT !!!!

Man, and I thought the NFL's Dallas Cowboys had too many cameras for social media moments and stirring up tweets lol.... Sometimes it really be like that for Nebraska college football

Come on. This for drill only. Don't get so carried away. @runningblind said it well. But also, when a special player gets away with going less than full, others will follow. EJB clearly wasn't having it. Sidenote: You either are cleared for practice or not. No ifs. A player coming off an injury and from surgery might be cleared physically but not ready mentally to go full speed. I would assume this the case for Allen. That is not the coach's fault. AA was cleared to go but was not giving his best, and that isn't ok for the coach's drill. Maybe AA needs some more sideline time to get his mind to trust his body until he go full speed and do what coach ask him to do.

I wouldn't look to deep into it. EJB was establishing that he is the coach, this is what he is teaching and wants from them. He isn't afraid to tell one of our best backs to sit down. That's all it is, nothing more imho. Remember, the coaching staff's motto of getting better 1% every day. He didn't see that happening and sat his a$$ down. I would too.

Call him and ask. He was sent to the corner during the rest of the drill while others participated.

Although it's unknown about future production, I am getting more and more excited about the possibilities of Fidone and Gilbert next season. It's a long way to go before now and Minnesota game 1. Stay healthy and keep grinding, we should be good!

Dang. Sometimes you wonder if his body too big to play this sport - esp the physical grind as an o-lineman.

He sayin "I'm done with you RN" Get yourself together! It's up to the player to remove his personal feels and sorry attitude, and respond with "I'll do whatever you ask of me! Let's gooo!!! I'm all in"

Absolutely loooove this by Coach EJB !!! Who wouldn't do what he wants you to do ?!!! even if it takes you 100x to get it done right. And sprint back if he say sprint back !