Posts

12,352

Joined

Last visited

Days Won

49
commando's Achievements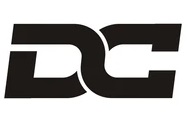 Defensive Coordinator (16/21)
i see a colorado fan is here trying to stir s#!t again.

any word on what is wrong with Reimer?

now THAT is a late dirty hit. i wonder if he will be suspended for that?

i don't expect a win...but it would sure change the mood around nebraska football if it were to happen.

can you imagine what a win today would mean for nebraska?

no lies detected. but i think he underestimated the numbers a little

i expect nebraska to lose by a few scores....but i'm hoping that michigan has 8 turnovers and we win Nebraska 9 Michigan 7 rush 125 pass 90

republicans are going to defund the military

i am hoping our crowd will have a reason to make some excessive noise this weekend.

it's not the first time a court has called him a fraud

i guess we do have a chance....but i wouldn't say it's a good chance. handing that minnesota game away really hurt our chances.

i've been here 13 years.....i joined 2 years after this thread was started.

well....there is a callahan thread on the first page . this thread is much more current than that thread

sounds like Oregon may have taken that Colorado smack talk a little personal.