Posts

23,303

Joined

Last visited

Days Won

35
lo country's Achievements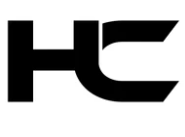 Head Coach (18/21)
I truly think Riley sucked and Frost sucked more. Wish we hadn't fired Bo and had given Frank one more season. And I also think this shows how far we as a team and fan base has fallen that we are discussing which coach was worse (not aimed at you, just where we are as fans). And we (fans) actually try to justify one was better. I also believe this staff is light years ahead of the previous 2 thus far. Actually seem to have a plan and the methodology to successfully implement said plan. Now if we lose to Prime.....

Riley had a 9 win season, Frost won 16 in 5 years....Never showed improvement in any area of NU football.

Thank you. That UCF team worst season prior to 0-12 was 9 wins IIRC. Frost inherited winners. Frost sucked at NU. Plain and simple. The worst coach in NU history. I was excited when he was hired and glad when he was fired all but 2 years too late.

I love the video. Inspect your expectations. This team has half assed it for years. If a coach can't trust you to do the little things, how can he trust you with the big things. Small details, that seem unimportant in the "grand scheme" half cost NU games for years. It was why Frost was 5-22 in 1 score games......It's what we haven't been bowling in 6 years. Practice and play to the standard...Love it.

You put it out that the baddest MF'ers wear single digits, the media picks it up, fans and others see it and you have a fierce competition to earn the single digit jersey....It'll motivate the players.

TBH, name a player(s) whose play and actions showed the desire to will the team to win...Rhule has to find out who the pipe hitters are on this team.

Found the article. Says it's based off of GPS tracking. But yes, that big and that speed you'd think they'd find a way to use it. I think we will see some guys that did nothing under Frost and Co look completely different with some actual development. https://huskercorner.com/2023/03/06/nebraska-football-fastest-huskers-surprise/

I read some comment from Rhule (IIRC) that he and Purdy were two of the fastest guys on the team.

I am optimistic that the guys on the team under Frost and Co will be amazed at the professionalism under Rhule. We "looked" worse under Duval. Never saw the physicality, toughness and endurance I had anticipated initially.

Interesting comment by Hausmann on leaving NU for Michigan. I wonder if other current players are glad for the new S&C as well. Hausmann says that above all he was most impressed with the Wolverines' secret weapon: strength and conditioning coach Ben Herbert. https://wolverineswire.usatoday.com/2023/03/01/why-ernest-hausmann-decided-to-become-a-wolverine/

I'll say it again. Frost and Co were frauds and should have to pay their salaries back. SMH....Rhule deserves coach of the year if he goes bowling year 1.

That made me laugh tbh. Truly.

I guess I'm use to the sunshine BS coach speak. Not the honest coach speak

Here is a crazy look at the WR position group under Frost. Talk about a complete disaster... With Alante Brown entering the transfer portal, 14 of the 17 High School WR recruits in the Frost era left the program with remaining eligibility. Only 1 of those 14 spent more than 2 years on the roster. Only 4 of the 17 caught more than 1 pass. Only 2 of the 17 caught a TD. https://huskercorner.com/2023/02/21/nebraska-football-wr-recruiting-scott-frost-era/

Call me pessimistic, but none of that sounds great.