Posts

23,162

Joined

Last visited

Days Won

35
lo country's Achievements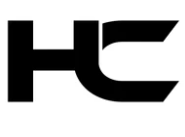 Head Coach (18/21)
I don't disagree with you at all. I just see him being able to immediately put a dent in the talent disparity between CU and others in the PAC 12. Be up to his staff to make up in the coaching department. I have watched some games in the SWAC/HBCU, but tbh it's normally wheh other games are not on. He has made it relevant for sure with the media that follows him and he creates. I don't expect it to be any less at CU. His meeting with the players now has 2.3 million views in 24 hours.....

I truly think he will sell himself. The are signing to be with him, not necessarily CU if that makes sense. Dude is a salesman. I do agree that the schools you mentioned are NFL factories, but they only have 87 Schollies. I think he will get his fair share and then some. USC/UCLA going to the B1G is a positive for him. He can sell the vision of CU being the flag ship moving forward. I look at it a lot like NU. We still get some quality guys that were offered by other programs. Why choose us ove some other places. Same question there, but CU know has the the greatest show on earth for right now. With his Social Media reach, especially in the P5, companies will be all over trying to get access to his pipeline. Look at some of his social media stuff they do at J State. Pretty slick stuff. For example, his most recent meeting with the team has 2.3 million views in 24 hrs.....

IRC, he has the first SWAC team in the top 100 recruiting classes. Also has (IIRC) 8-10 4-5* players on the roster. He has better talent, but the SWAC is not devoid of talent.

he told them to not "focus on the NIL, nut the NFL" but that he would make them famous. It'll be interesting to see for sure. I can't stand CU, but will watch this next season as Prime is there and to see how we will match up. It was odd that he specifically met with boosters and they are on board. I'm guessing to let the team know that he is going to get some of that NIL pie for CU.

If I was a gambler, I'd take CU to win. I think if CU wins, folks will blow a gasket. The how could we have passed on Prime and the why the hell did we hire Rhule who can't even beat the clown Neon Deion......

As a fan, I knew/heard the stories when it was going on, but unfortunately winning covers a multitude of issues. I do think that he was a true believer in 2nd chances and grace, but that also resulted in wins. As mentioned before, I do thing he has admitted to making some less than good decisions in the past.

His hype and name alone will out recruit them this year. Dude is on a mission. HIs message is resonating. I follow him on social media. I can imagine it (his viewers) will increase when he gets to a P5 school. Like he said, "I'm coming". he's done some good stuff since leaving NU. In hindsight, with more support from the front office, Bo might still be here...

And his son will be a heisman contender as well...

over 1.9 million this afternoon...He's going to kill it. He is going to raid the portal yearly for his team. If not recruit them out right.

One of the players in the meeting asked, what about our current staff. Prime-they're all gone.......He spoke about the teams culture (2 decades old) of accepting losing.....I'm sure it rubbed a lot of folks wrong, but he spoke truth. Brutally honest. Talked about meeting with boosters to get the NIL going as well. Unsure if the HC can solicit for NIL....No idea tbh.

Here's an old article with a lot of the info. https://vault.si.com/vault/1995/09/25/coach-and-jury-nebraska-players-charged-with-crimes-have-a-steadfast-ally-in-the-man-who-runs-the-program-tom-osborne

LP, Christian Peter, Riley Washington, Tyrone Williams, MJ.....

For those whose moral high ground wouldn't allow them to hire Urb.....Further information (proof) to the younger fans that TO was not the saint some have made him out to be....

Same. I was like DAMN. But whoever stays will be 100% bought in. Kid asked about working out-Goal is to make those who stayed leave. Wants them to quit now, not in a game....

Can't lie. Had to google him.... On another note, Deion blew up his meeting with Colorado. Interested to see how many go into the portal. Worth the watch. Dude held nothing back.