Posts

24,563

Joined

Last visited

Days Won

37
lo country's Achievements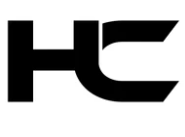 Head Coach (18/21)
I don't expect any staff to be let go, but I am interested to see what changes, if any, Rhule makes with assignments or potential hires. He spoke to really examining all aspects and looking at what I assume are non-paid analysts to assist. O really needs some help (TO's and QB play).

I read last year it was something between 12-15 practices. NU missing 7 years of of bowls is 84-105 practices.....That is a crap ton of missed practices and missed opportunities.

Just saw ON3 now saying White is headed to USC. Of course they came out earlier today saying that White was not being pursued any longer and that USC had "their" guy and are playing it close to the vest.....Who knows...

At previous stops Rhule used 22 personnel (2 RB and 2 TE) for a power running attack and used more RPO at Baylor. Two different schemes. I'm assuming running those based on talent, the league and guys he could recruit. Reading an article from Mar 2023, Satt wanted to implement a pro style O with a strong run game and downfield passing. This is where I have some questions. Sims is not a pro style QB. So who pursued him? Rhule or Satt? Rhule is running more of what he did at Temple, at least in formations, but schematically, I think we have tried everything. One because of Satts desire/background, we have seen the downfield passing attack (some success), we have seen Rhule's 2 back sets, use of FB and some various types of option (some success)..Throw in some counters, toss sweeps, etc and I think that we have seen parts of about every scheme imaginable.....QB play has been lackluster at best so no scheme, pro style (predicated on good qb) or any type of RPO (predicated on good qb) has little chance for success. Throw in another year of leading the nation in TO's and again you have a recipe where no scheme works. Rhule wants our identity to be a physical, fundamentally sound team. The whole mantra of Resilient, Disciplined, Violent that they started. You can have this through any scheme. Unfortunately our identity is mistake prone, undisciplined, unlucky, anemic offense etc....Which you can also have through any scheme ie NU under Riley, Frost and Rhule in year 1. Just win baby. Air raid, ground and pound, triple option, flex, wishbone, under center, in pistol, in shotgun....Just win.

I'm gonna call BS on that list.

Haha. You must know my nephew.

TO's killed any chance of reaching goals/expectations. Sadly for NU, it hasn't just been this one season… How do you fix it?

The number of TO's we had would doom any team regardless of scheme or identity. No way to win when you do that. As evidenced by our 4 game losing streak and early losses. Anxious to see a healthy Chubba with another year of coaching where he is getting some quality reps and attention as QB1. Unsure how many reps he got being injured, Sims going down and the staff revamping to get HH ready. We don't need a Bo Nix or McCarthy back there or even the 2nd coming of TF. We need serviceable. Make the rudimentary basic throws, read a D and be mobile enough to avoid sacks and some designed runs. A lot of teams are doing well with average QB play. Get that and build from there…..really wish we gone bowling for the extra practices alone tbh.

Glad to see guys who were not contributing under the last staff getting a chance to play meaningful snaps if not actually starting.

Agree with you. Satt is a hot button topic and gets "clicks". Pretty polarizing guy at the moment. And I do think it was geared towards you won't be a traditional QB and go there. I think that the best for NU in the B1G would be to modify what Michigan is doing. Use the deep attacking pass and shorter stuff as an extension of the run, BUT use the QB more in the run game than they do with JJ. And we don't have to do either as well as Michigan. They are a very physical down hill runing team, but use a "pro-style O". Limit TO's, play sound football and lean on the D. As much as I love a QB first run game, we haven't made it a season without the QB knocked out for a few games or more since joing the B1G. Run enough to be a threat (designed runs and scrambles), but no be the leading rusher. I like what Clemson has done with their QB's. If we continue to use the QB as our primary runner, we will need multiple guys in the portal. We were down to an injured Chubba for the last few games....

One think I have learned about NU over the years and media. We are the most loyal fans in the country. We will click on any link with even the most remote chance of Husker news. I know I clicked on it. And as much as I bag on Satt, I also thought it could be commentary on the OL, RB's, receivers etc....not just Satt.

This is from a Gamecock writer...I didn't realize that our TO margin was a 10 year record.I know it won't change things as Satt is staying....But to see those stats in one paragraph. Our offense needs a complete overhaul. Those stats are horrific. We can blame the injuries, lack of depth, TO's etc, but at the end of the day the OC is also the QB coach. He owns a lot of this. The Cornhuskers are 121st in the country in points per game (18.7), and they average just 317 yards per contest (114th in the nation). Their 31 turnovers are the most in college football. In fact, that number is the worst in college football in over a decade. The Huskers' 27 touchdowns in the worst in over ten years for Nebraska football, and their 9 passing touchdowns are 7th-worst in the country. Big Red has scored 30 points just twice (over hapless Purdue and Northern Illinois), and they've been held to 20 or fewer points on 9 occasions. More comments in the article below. SC not happy with him either. https://garnetandcocky.com/2023/11/24/south-carolina-football-nebraska-satt/

We had the final four games to go bowling. And lost all 4 in an unbelievable fashion. OT and 3 walk-off field goals....You can't make this stuff up. Any one of those games , one more play was made and it could've been the difference. Each game was that close. We have wandered in the desert for so long I have no idea how it ever changes... Note-Deserving or not at 5 wins, I would have loved to have gotten into post season....

No idea tbh. I know Rhule talked about the physicality, but unsure if that was 1's v 1's. Hard to imagine they didn't have the same issues at practice. Even our #2 D got a lot of live game reps. Maybe they just went against the scout D? If not, I can imagine Rhule and Co wondering why they practice well with no TO's and then give the ball away 6-10 plays in games....