Posts

12,230

Joined

Last visited

Days Won

55
About Saunders

Saunders's Achievements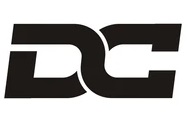 Defensive Coordinator (16/21)
It's still only like half of the Jimbo deal.

Which is why everyone on the Mickey train needs to realize he is in no way ready to take over as HC. He should have made the call to bench Purdy for Smothers, and forced Whipple's hand. I 100% want Mickey on the staff in some way... but if he isn't ready to make hard decisions when there are zero repercussions, then he won't be any better in that role when it actually matters.

I learned that Chubba Purdy might be the worst QB to play in Memorial Stadium since Joe Bauserman… and he might actually be worse. Whipple sticking with him for so long cost us the game, and Mickey not pulling rank and benching him shows he's not remotely ready for a head coach gig.

He would have been able to recruit better with that, and likely wouldn't have had Eichorst & Perlman actively working against him to kneecap the program.

Are you sure she didn't just walk on the field?

2022 Game 7 "Expert" Picks: Nebraska @ Purdue ————— CollegeFootballNews.com Why Nebraska Will Win Did the Huskers just break the hex? After years of discovering new and exciting ways to lose close games, Nebraska caught the break it never, ever, ever got under Scott Frost with a late penalty on Rutgers helping the cause in a 14-13 win. Combine that with the win over Indiana and your 2022 Nebraska Cornhuskers are on the top of the Big Ten West standings. They're starting to play okay under Mickey Joseph. The running game isn't doing much outside of whatever cool run Anthony Grant is able to come up with, but the passing attack has been okay and the defense is starting to hold up better. Indiana and Rutgers don't have Purdue's passing game, but the Husker secondary was strong over the last two weeks – the three interceptions against the Scarlet Knights helped – and should come up with a few takeaways in this. The Boilermakers have turned it over eight times in the last three games – Nebraska might need those mistakes, but … Why Purdue Will Win It's not like Nebraska's offense has taken off. It's been okay through the air, and it's not all that bad overall, but it's good for two turnovers a game, the ground attack really doesn't do enough averaging 2.4 yards per carry over the last two games, and the line is way too leaky in pass protection. Purdue's defensive front is holding up well against the run. There aren't enough plays in the backfield, but it's okay on third downs and is coming off two pitched gems in wins over Minnesota and Maryland on the road. As long as the offense can chill a bit on the turnovers – there are way too many fumbles for a team that doesn't run all that much – it should be able to control the game throughout with midrange passes. What's Going To Happen This is a huge moment for Nebraska. The two straight wins were nice, but getting by Purdue would be different. The Boilermakers are two plays away from being 6-0, got a strong win over Maryland, and were brilliant against Minnesota. It's going to take them a little while to put this away. Effort has never been a problem for the Huskers, and it'll show in a great start and an early lead. The Purdue offense will finally start to click midway through the third quarter with two good scoring drives, and the momentum will roll from there. Purdue 30 - Nebraska 17 ————— ESPN FPI Purdue - 85.1% Win ————— DRatings Purdue 33 - Nebraska 23 Purdue - 78.3% Win ————— ESPN Bill Connelly SP+ Purdue 34 - Nebraska 20 Purdue - 80% Win ————— Big Red Wrap Up Mike'l Severe: Purdue 38 - Nebraska 20 Jay Moore: Purdue 31 - Nebraska 24 Sean Callahan: Purdue 34 - Nebraska 24 ————— Athlon Sports Steven Lassan: P Mark Ross: P Ben Weinrib: P ————— More to come!!!

My heart says yes, my head says 1 more win... maybe. And it's all because of the OL. Defense is playing better, skill positions on Offense are good enough, but the OL is so bad, that it's going to drag us down tremendously.

2022 Game 6 "Expert" Picks: Nebraska @ Rutgers ————— CollegeFootballNews.com Why Rutgers Will Win Yes, Nebraska was able to come up with a win over Indiana but it wasn't able to run the ball. It ripped off runs in chunks against North Dakota and Georgia Southern, but it couldn't do anything against Oklahoma and was stuffed too often by the Hoosiers. Rutgers got run over by Ohio State, but that's Ohio State. Against everyone else the Scarlet Knight defensive front was a brick wall. Granted, it didn't deal with anyone who could pound, but beating Boston College and holding up against Iowa wasn't horrible. Combine that with a strong secondary and lots of plays on third downs, and Nebraska will stall way too often. Why Nebraska Will Win The Huskers finally got to exhale a bit. The pressure was off, they had too weeks to let everything calm down, and what did they do? They were able to win a tight game for once. It was 21 all against Indiana in the fourth quarter, and everything was set up for yet another close loss when the team turned into Jell-O. Instead, Nebraska got a huge pass play and another scoring drive to win by 14. Did that signal any sort of a change? Is it simply a case of the team needing to actually know it could do it? That might be a bit of a reach, but the offense is moving the chains, there are plenty of big plays, and this week the defense gets a break against a Rutgers offense that's struggling to find anything that works. But … What's Going To Happen Can Rutgers stop turning the ball over and go back to being the defense that takes it away in bunches? It had to press against Iowa and Ohio State, and then bad things started to happen. Nebraska defense doesn't take the ball away, and the offense has given it up multiple times in every game against Georgia Southern. The Huskers will dominate the game in total yards, but time and again the Rutgers defense will hold firm and/or force a big mistake. It won't be anything pretty, but the Scarlet Knights will take it. Ruters 24 - Nebraska 23 ————— ESPN FPI Rutgers - 54.6% Win ————— DRatings Nebraska 27 - Rutgers 22 Nebraska - 59.8% Win ————— ESPN Bill Connelly SP+ Nebraska 27 - Rutgers 25 Nebraska - 54% Win ————— Big Red Wrap Up Mike'l Severe: Nebraska 27 - Rutgers 17 Jay Moore: Nebraska 24 - Rutgers 20 Damon Benning: Nebraska 24 - Rutgers 23 ————— Athlon Sports Steven Lassan: N Mark Ross: N Ben Weinrib: N ————— Omaha World Herald - Sam McKewon Nebraska 24 - Rutgers 20 ————— Bleacher Report Nebraska 28 - Rutgers 17 ————— HuskerOnline Sean Callahan: Nebraska 31 - Rutgers 24 Steven Sipple: Nebraska 24 - Rutgers 20 Andy Kendeigh: Nebraska 27 - Rutgers 20 Jim Rose: Nebraska 27 - Rutgers 17 ————— NJ.com Brian Fonesca: Ruters 38 - Nebraska 31 Pat Lanni: Nebraska 24 - Rutgers 17 Steve Polti: Nebraska 24 - Rutgers 20 ————— Dallas Morning News Scott Bell: N Felisa Cardenas: N Chuck Carlton: R Corby Davidson: N Joseph Hoyt: R Selby Lopez: N Newy Scruggs: N ————— Husker247 Mike Schaefer: Nebraska 24 - Rutgers 16 Brian Christopherson: Nebraska 23 - Rutgers 20 Michael Bruntz: Nebraska 25 - Rutgers 23 ————— More to come!!!

No picks thread this week thanks to Ian. Should be back at it next week.

@Saunders that sounded like a good day!

 

The passing game fell off a cliff in the 2nd half of the NW game. Could that be because of adjustments by the NW defense, the absence of Vokelek, or the team going all "here we go again..." I don't know. But the run game was abyssmal pretty much the whole game, and it was very vanilla, and it wasn't working. It was basically Inside Zone, with a few OZ runs, and almost no counters. And that's why I compared it to the Riley run game in those specific years. In 2015, they tried to make Tommy a drop back passer, and use the OSU run scheme (Mostly IZ/OZ, little pulling), and we were just plain bad at it. Then they had an epiphany in the bowl, and adjusted to our strengths, and ran all over UCLA. They carried over many of those same adjustments to 2016, and it worked. But once Tommy was gone, and Tannner Lee took over, it was right back to vanilla IZ with little variation.

I don't believe that play calling is really the issue (which is why I think this whole topic is irrelevant). But, I do think our run scheme in game 1, and the first half of game two was just not getting it done. It reminded me of Mike Riley's run philosophy in 2015, and 2017. But as for your last sentence, yes, absolutely. But I fear it is too late.

Game 1: Team doesn't adjust in the 2nd half, loses. Fans: Why don't the coaches make 2nd half adjustments? Game 2: Team makes second half adjustments, wins. Fans: No, not like that! But for real, even though I have a very small glimmer of hope that this will end well, whatever they did, it worked (on offense). The staff has to get creative, instead of just doing the same things that aren't gonna work.

2022 Game 3 "Expert" Picks: Georgia Southern @ Nebraska ————— CollegeFootballNews.com Why Georgia Southern Will Win This is not your older brother's Georgia Southern team. New head coach Clay Helton wanted to change things up a bit, and while the running game will still play a big role, the passing attack is about to get going. In came Buffalo transfer Kyle Vantrease, and at least for one week, everything clicked as he threw for 367 yards and four touchdowns in the blowout win over Morgan State. Nebraska's defense is far, far better, but it's still shaky, it got pounded on by Northwestern's ground game, and overall it took a little too long to put North Dakota away in a 38-17 win. Georgia Southern will move the ball better than the Fighting Hawks did, and they ran for over five yards per carry. Why Nebraska Will Win Again, Nebraska might be struggling, but it's not Morgan State. If might be a tough go so far in the 1-1 start, but the Huskers found an explosive runner in Anthony Grant, QB Casey Thompson has been strong in spurts, and it has to keep being said, even though no one wants to hear it – it's EARLY. The Huskers have the parts to be far better, but they're still looking like a team getting the timing down. Georgia Southern isn't going to be great against the run – Grant and the ground attack should have a nice day – and everything should be fine as long as … What's Going To Happen The Nebraska turnovers have to stop. They were an issue against Northwestern, and the two against North Dakota didn't help. The Huskers don't have to be perfect, but they're getting killed whenever there's the slightest momentum shift. Fortunately, controlling the game on the ground – and getting to Vantrease with the pass rush – should help take care of that. Nebraska 35 - Georgia Southern 17 ————— ESPN FPI Nebraska 44 - Georgia Southern 18 Nebraska - 84.2% Win ————— DRatings Nebraska 36 - Georgia Southern 18 Nebraska - 89.1% Win ————— ESPN Bill Connelly SP+ Nebraska 37 - Georgia Southern 16 Nebraska - 89% Win ————— Big Red Wrap Up Mike'l Severe: Nebraska 34 - Georgia Southern 17 Jay Moore: Nebraska 35 - Georgia Southern 21 Damon Benning: Nebraska 41 - Georgia Southern 20 ————— More to come!!!

2022 Game 2 "Expert" Picks: North Dakota @ Nebraska ————— CollegeFootballNews.com Why North Dakota Will Win The Fighting Hawks should be able to keep things moving. The offensive line is good enough to pound away a bit – maybe not like Northwestern did last week against the Huskers in Dublin, but enough to get the ground game going – and QB Tommy Schuster is careful with the ball. He can hit the short, midrange throws, he'll get time to throw, and the team has a way of controlling the clock and keeping things moving. However … Why Nebraska Will Win You think Nebraska is going to be just a weeeeeee bit fired up to get back on the field?There were a whole slew of things that went wrong in the meltdown loss to Northwestern, but Casey Thompson threw for 355 yards and was solid in the first half, there was a little bit of a ground game when the offense tried, and even after giving up 528 yards of total offense, the defense actually held up more than it got credit for. North Dakota won't be able to grind it out like Northwestern did, the team should come out with a renewed energy, and … What's Going To Happen How much does it matter that Nebraska is coming off that long, rough trip to Ireland? This is supposed to be the breather of a week – Northwestern is taking it off – but North Dakota is just physical enough overall and strong enough defensively to make the base grouchy. The Nebraska passing game will kick in after the first quarter, but it's not going to be as smooth as everyone might like, at least for a little while. Nebraska 41 - North Dakota 17 ————— ESPN FPI Nebraska - 97.9% Win ————— DRatings Nebraska 36 - North Dakota 13 Nebraska - 92.5% Win ————— ESPN Bill Connelly SP+ Nebraska 37 - North Dakota 14 ————— Big Red Wrap Up Mike'l Severe: Nebraska 37 - North Dakota 14 Jay Moore: Nebraska 42 - North Dakota 21 Sean Callahan: Nebraska 41 - North Dakota 17 ————— More to come!!!