Posts

12,183

Joined

Last visited

Days Won

15
Profile Information
Gender
Interests

Golf, sports, and the motha effing CUBS
PaulCrewe's Achievements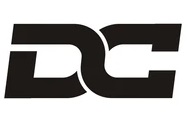 Defensive Coordinator (16/21)
Never said other schools couldn't there. But exactly how many other colleges make their living recruiting said athletes???? Utah and BYU being Mormon based schools give them a huge leg up in this aspect. The point being, in the discussion that was going on and my point being, was that their development success is helped by dealing with older/more mature athletes.

At Ohio State and at Wisconsin to end last year were pretty impressive, but I think with this team and as I said before against one of Greg's supposed best teams....yes it is

One of Greg's supposed best teams gets taken down at home by a squad, let's face it, was probably one of the least expected to finally win in Omaha. Love it Dog fight and continued to attack the rim in the second half for the most part. Let this vibe continue a couple of times in conference play please.a

Free throws Atta boy Sam f#&% YEAH

The good ol try to inbound vs a press that has been a Husker krytonite for ever Walker TAKES THE CHARGE

The continued attack the rim approach is paying off in this rock fight that a lot of us fans have begged to see for a long time

Again your in position, you make the call of NU ball. Confer with an out of position official, blocked by players, and come up with a jump ball call????? I am not huge on bagging on the officials in games, football or bball, but when continued ineptness is shown.....fair game

Again it's the smallest contact vs getting hip checked and slapped by three guys hard contact being called GREAT FINISH SAM

These officials just proved their clown level on that scrum and letting Greg prance 15 feet onto the floor ranting and raving

Bridenbach is a joke on offense. Well defensively he is a joke as well.

For the abuse Walker has taken attacking the rim, two of his three fouls seem very ticky tack. He has to keep attacking though,

Shockingly NU went into CHI and the game wasn't over before the second media TO. In fact their taking a 2 point lead to the break, Great hustle on defense, but are they playing with fire??? Walker is a man who does his thing despite being smaller vs most bigs he goes up against. 2nd half questions Does Crayton's shooting woes continue??? Hard to to figure that lasts at home Who scores when Greg adjusts to take Walker out of the flow??? Gary has shown he can take his man to the rim a couple of times and Sam is bigger than the guy guarding him Turnovers vs. forced??? Got to take care of the ball Anyone want to hit a 3???? Crayton will, who will for NU Best of hopes, but let's see

Another thing while enjoying the thread all to myself, there is absolutely ZERO reason for offside defenders to be sitting so deep in the paint against this team. They will get murdered by skip passes and wide open 3s by said pass receiver or while chasing/scrambling the extra pass that Crayton will make

Walker could have a field day on Crayton if they isolate him on the elbow and let him go to work. However, I see NU going away from any kind of success

I honestly believe that the DC has been hired. They have had to signed off on these defensive position hires. I don't believe it is Snow as why not announce that, so I believe he is currently coaching still. With these hires so far, I'm thinking it is someone who runs a similar style defense that Ruhle has ran in the past if he's not another former assistant of Ruhle's. Personally I like having a guy or two on the staff who have no prior ties to the coach that can bring a different view/opinion/ideas to the table instead of a room full of yes men that have been yes men to the same guy for years.